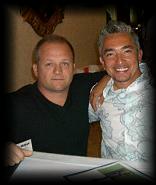 Hello and welcome to Liberty Cane Corsos. We are a small hobby kennel owner operated by Joe Hovorka located in Orange County, New York on 8.5 rural acres

We began our fascination with this breed back in 1999 after seeing an ad in the DuPont Registry. The ad featured the most magnificent dog we had ever seen. Having had experience with large dominant dogs such as Dobermans & Rottweillers this Cane Corso fascinated us and I knew we had to learn more about this dog.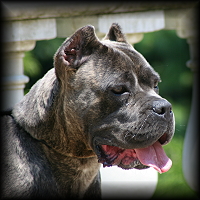 So we started researching these magnificent animals with every free moment we had. We began reaching out to breeders everywhere, attending out first Rare Breed dog show in 2001.

It was safe to say that after this show we were completely hooked.

From the beginning, we were very fortunate in having direct access to some of the most knowledgeable Cane Corso minds in the world.

As a result we have taken a great deal of time and patience in selecting dogs worthy of being in our program.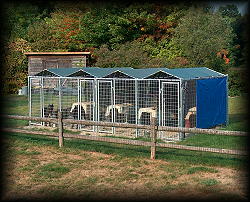 We choose only those dogs that display the strongest of breed type as well as possess sound and stable temperaments. All of the dogs in our program are health tested and certified.


We do very limited and selective breeding while always striving to improve the breed. So whether you are looking for a dog for the show ring, a pet for the family, or a competition working dog we can match you up with the right dog for you.

For me this breed has become a passion and a way of life. We are active in the conformation show ring all over the east coast of the United States. I am also currently a board member of the Cane Corso Working Club. We make ourselves highly accessible at all events and promptly return all emails and phones calls. It is our belief that education is key to the future of this wonderful breed.